Stadium Perimeter LED Display
Stadium led display is used for play advertising around football stadiums, basketball courts, badminton courts and other stadiums for sports. While enjoying the wonderful game, the advertising information is played repeatedly. stadium led screen is a perfect combination of modern sports and commercial advertising operations. At the same time, the humanized appearance design can protects the personal safety of the athletes and led perimeter boards plays a important role in the design of the stadium.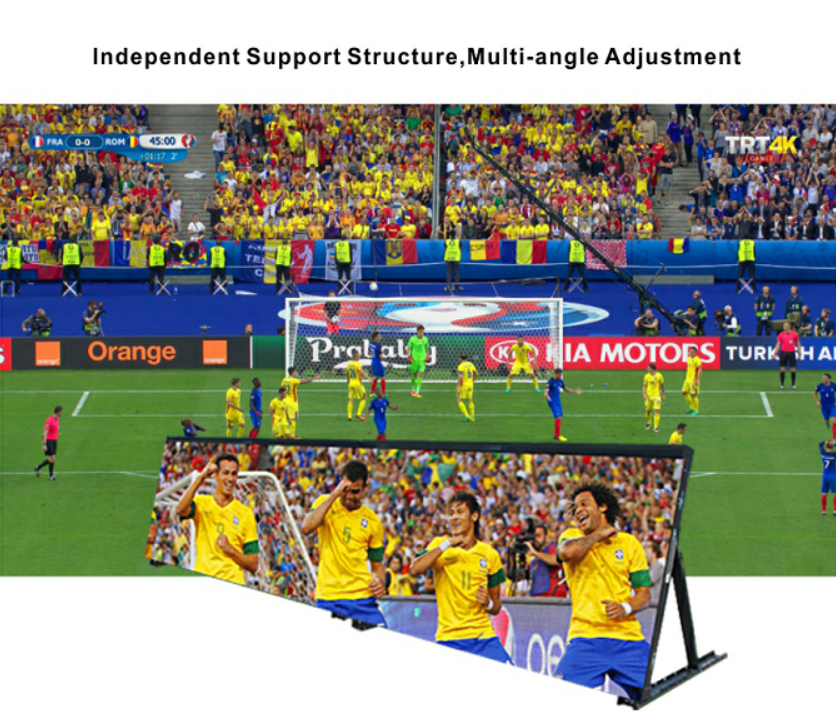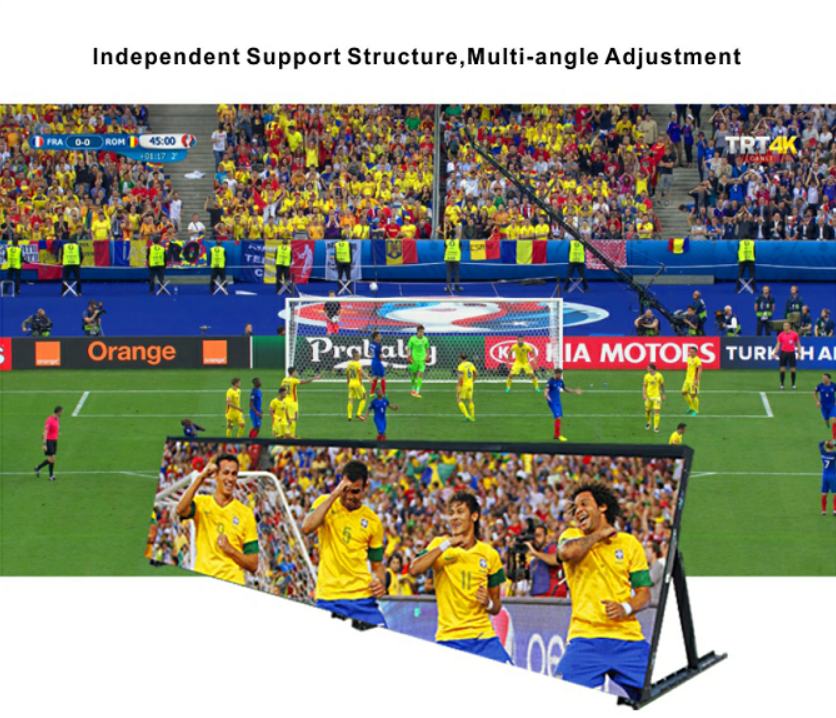 Sport led display main features:
1.Safety Design:
sport led screen need more protection, such as soft masks and pillow sponge on the top of cabinet to protect not only the screen, but also the athletes or spectators who hit the led screen.
The outdoor perimeter led display module with soft mask (p5/p6.67/p8/p10 outdoor 320*160mm size)
2.Adjustable viewing angle available: 
The sport led screen in stadiums ,led cabinet adopts a unique design with adjustable viewing angles.  Cabinet with Base structure adjustable, it can be adjusted for different viewing angle according to different requirements, so that all audiences can see the content being played.
3.Multiple Installation Methods:After removing the sponge pillowcase and standing structure, you can use the led display cabinet for outdoor rental led billboards. If you have order the hanging bar, the led cabinet can use for hanging installations . So it available for multiple kinds of installations and applications. 
stadium led screen price normally depends with standard Steel LED Cabinet,Aluminum LED Cabinet and Die Casting Aluminum or Die-casting Magnesium Alloy LED Cabinet. We recommend Die cast  led cabinet(25kg/pc), thin and light weight, foam can be removed, so it can use for rental stage LED screen.