Poster LED display player
Poster LED Display Player can be widely installed in hotels, restaurants, shopping malls, banks, government agencies, hospitals and so on,which can be your first choice to achieve perfect led advertising display effect.
LED Poster Display embodies features including various installation solutions, easy operation, multiple communication modes, high brightness, low power consumption and ultra-thin body to ensure stable and high-quality display effect even in bright-light venues. It is a new product that overturns traditional LCD ad player (high cost, low-quality picture, uneven brightness, heavy body and high energy consumption)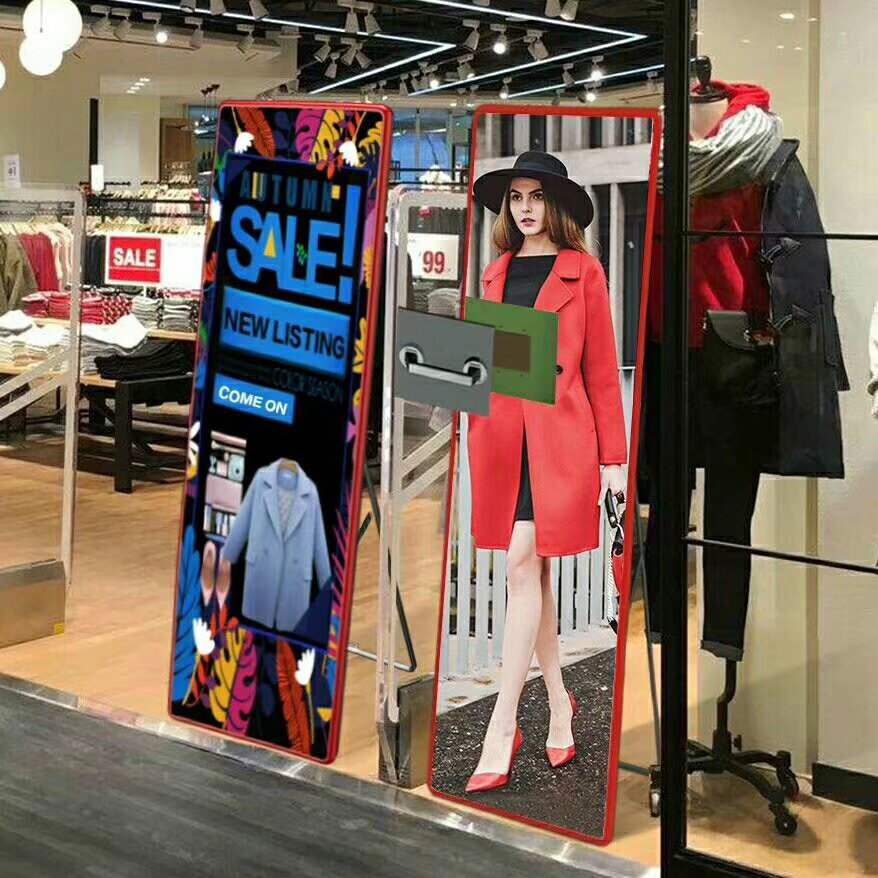 Poster LED display Player Features:
1.Optional installation solutions——fold-out stand, Hanging, standby and wall-mounting can be realized to meet different demands.
Also besides single display work mode, multiple led display screen can be combined together creatively to bring a variety of display effect and improve the advertising efficiency.
2.HD visual experience——p2/p2.5/p3, high refresh rate (more than 2000Hz) and brightness (1200 nits) provide users with perfect display effect.
Elegant appearance——aluminum- alloy frame, fully enclosed frosted rear cover, acrylic glass surface,it is a mirror led display and customized border color present enchanting and eye-catching appearance. Light and portable design enables quick installation and different installation modes.
3.Multiple communication modes——communication via USB, WIFI, network cable or HDMI or 4G .                                                                                                          Controller can chosoe asynchronous or synchronous as your requirement .